logo
Establishing a new brand with multiple business ventures required a logo that could adapt while presenting a unified business front. The Via Umbria bricks and mortar store in Georgetown sells Italian specialty products, their farmhouse outside of Perugia accommodates guests, and their specialty focus on wine and events ties the community to the brand.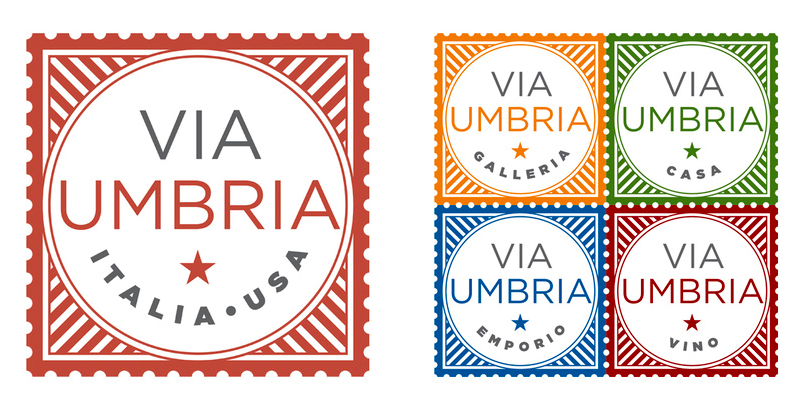 website
The website is designed to bring users into their four business markets: Emporio, Vino, Casa and Galleria. We created a sense of place, rich in photography and stories, that allows a user to peruse their wares, shop for a taste of Italy, and consider travel options that reflect their philosophy about all things Umbrian.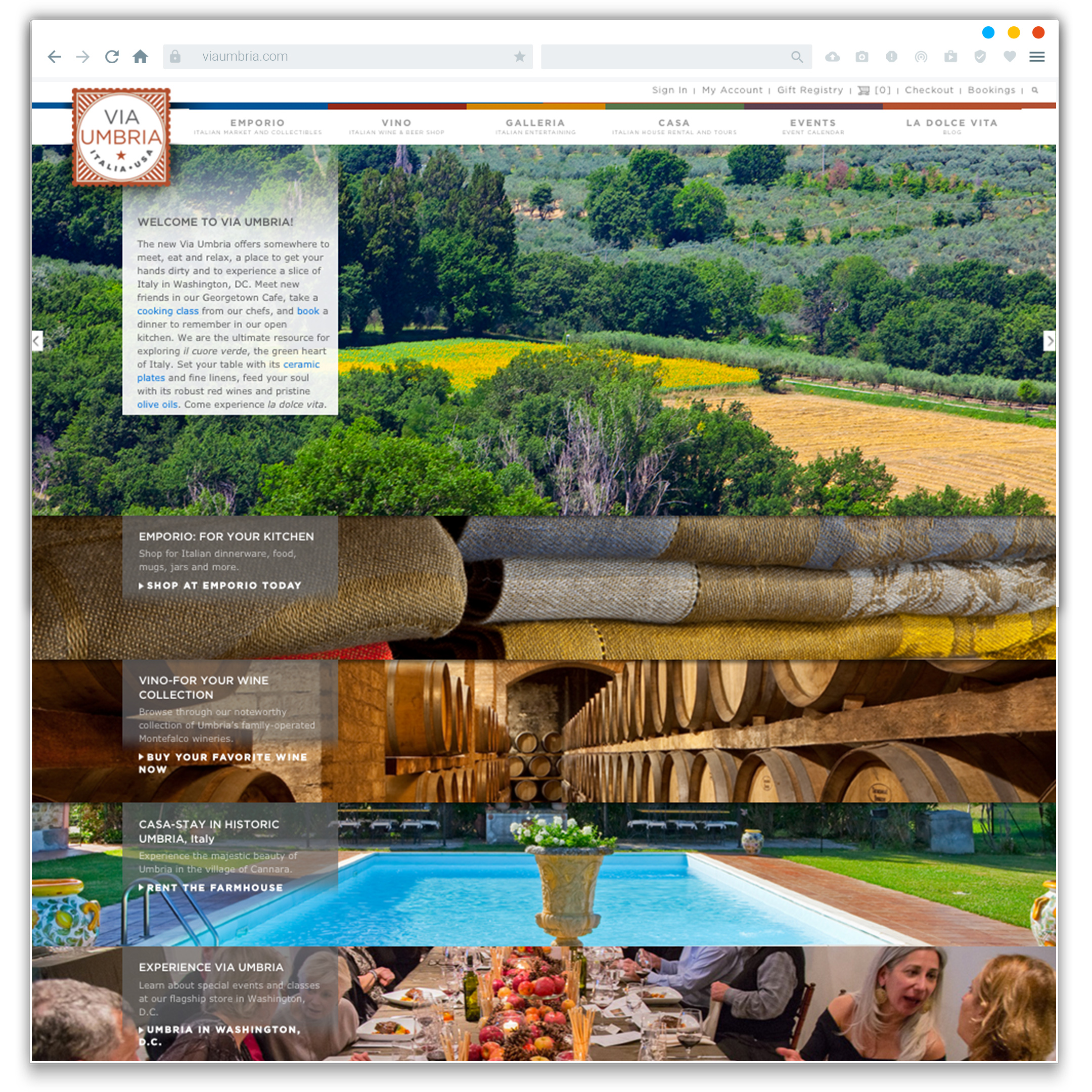 collateral marketing
Nowhere is their brand more on display than in their Georgetown store, a magnet for locals and tourists alike. Located on a busy shopping stretch, Wisconsin Avenue, they are a destination for fresh food, housewares, wine and events.