logo
The AQS market for securities lending brings together lenders and borrowers. This interchange is reflected in their logo, with the letter Q linking A and S.
folder
A simple folder makes a big statement: brand identification and key attributes are the focus. The inside pocket can accommodate inserts that are specific to prospective members.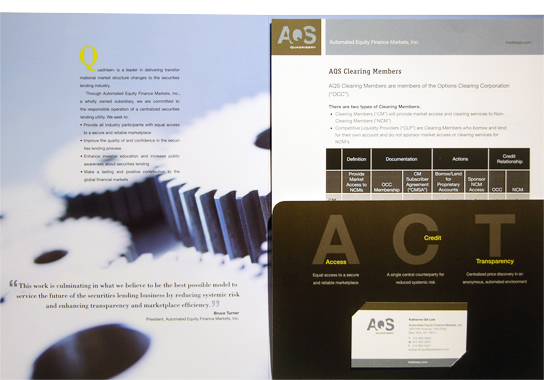 website
AQS is a new model for securities lending. The website demonstrates the lending process and offers cost/benefit models for prospective members to estimate the value of AQS's centralized credit and technology.
Go To Website