brand development
Burchette & Associates, Inc., a business partner specializing in market research and strategic marketing solutions, developed a comprehensive marketing and brand strategy for their client NewDominion. This work informed every step of brand development from the logo and website to the design of the customer experience in a new Customer Center concept.
logo
The strategy included the creation of the sub-brand newdominiondirect.com to position the firm's national online deposit initiative. The new identity focused on the convenience and speed of electronic banking. The mark highlights the direct access of information and the direct connection to customer transactions.
landing pages
Market research supported a statistically-driven approach to optimizing product offers and website design. A variety of design elements were incorporated into landing pages highlighting product offers. Implementation included A/B testing where alternative page designs were delivered randomly to users and click-thru data was analyzed to determine the most effective design. This iterative process resulted in significant improvements in performance of the landing pages.
website
The winning creative elements were used to inform website design, creating an aligned and integrated digital platform. Critical elements included a variety of factors ranging from color selection, imagery and clickable tab terminology.
customer center
Visual branding as well as physical space and furniture design to support transaction activities were key elements in the desired customer experience in the new Customer Center. Our collaborative work with the project strategists and architects resulted in an innovative customer experience that embodies the brand.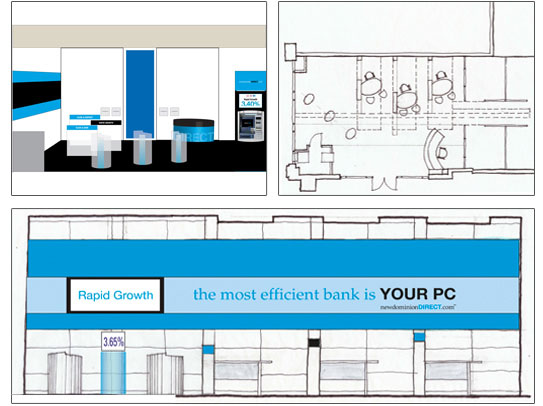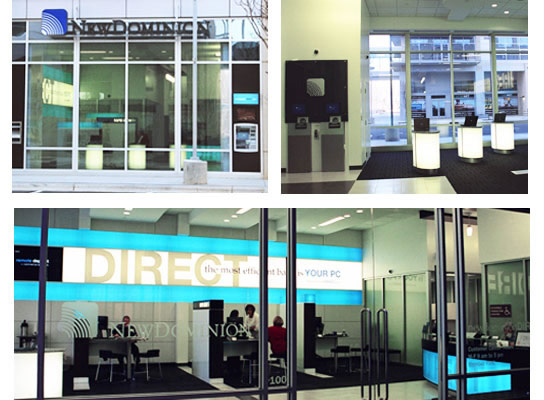 billboard
Outdoor advertising extended the marketing campaign with a strong call to action: "Click & Earn"