logo
For golfers, the product's promise is in the logo: shave five strokes off your game using Accudrive. The mark establishes a curiosity that compels customers to learn more.
packaging
Strong visuals and sexy packaging distinguish the product from the usual clutter of golf products on the shelf. The box features the product stripes, artist's renderings of golf stances, and instructional video.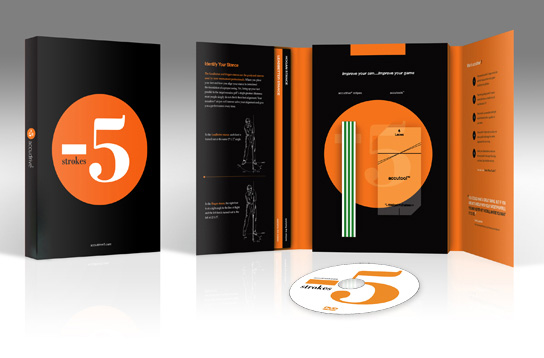 website
The ecommerce site is designed to make understanding and buying the product easy. Highly visual web pages, with a navigation that zeroes in on the critical information, encourage users to explore a new way to improve their game.
Go To Website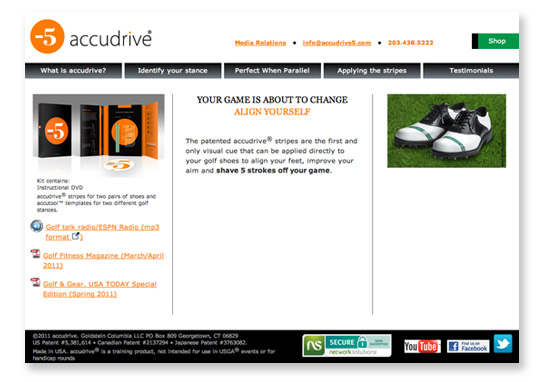 exhibition booth
Product launch at the PGA Merchandise Show required a compelling booth to stand out from thousands of other exhibitors. Our environment allowed visitors to try out the product with a practice swing, generating buzz for this hands-on experience.
corporate ad
Golf Fitness Magazine ran this advertorial of the science behind the product. Serious golfers responded immediately with online purchases.