logo
Artio Global chose a strong symbol to reflect the solid foundation from which they serve their institutional and intermediary clients. The aspirational arc suggests the people, process and performance that underpins their culture.
corporate identity
The firm's logo is a versatile visual identifier, holding up to a range of executions from embossing and tints to a distinctive package form. Stationery and signage complete the graphic identity.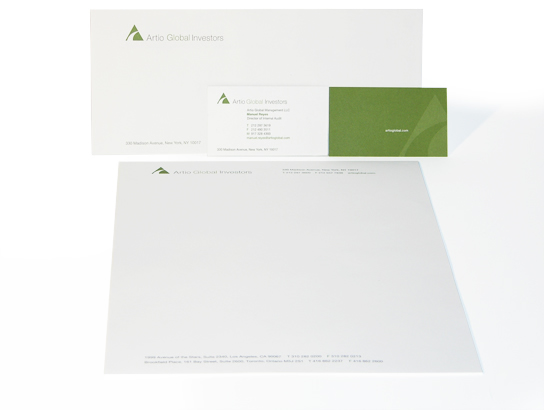 brochures
Artio Global's intermediary and broker/dealer channel is kept abreast of fund offerings with brochures that describe strategy and process along with performance updates and manager commentary.
print and online advertising
Announcing a name change for a family of mutual funds need not be boring. We provoke reader interest with dates that encourage curiosity; the online version brings the communication to life.
Show Example
website
Fund reporting is both timely and efficient with automatic daily NAV updating and an administrative interface that supports monthly, quarterly and annual fund performance updates.
Show Example
IPO announcement
An animated home page banner announces the initial public offering.
Show Example