logo
Terra Capital Partners, a capital management firm that makes loans secured by commercial real estate, was reaching a more mature and recognizable stage in their business development. Building on the graphical symbol of their original logo, we created a new, modern identity that communicates strength and clarity of purpose.

website
In its simplicity and bold graphics, the website communicates a clear and powerful message: We are a confident, mature firm that brings a clear and concise value proposition to our market. Minimal navigation, carefully crafted language and a breadth of experience reflected in executed transactions, combine to set Terra apart and ahead of other companies in their market.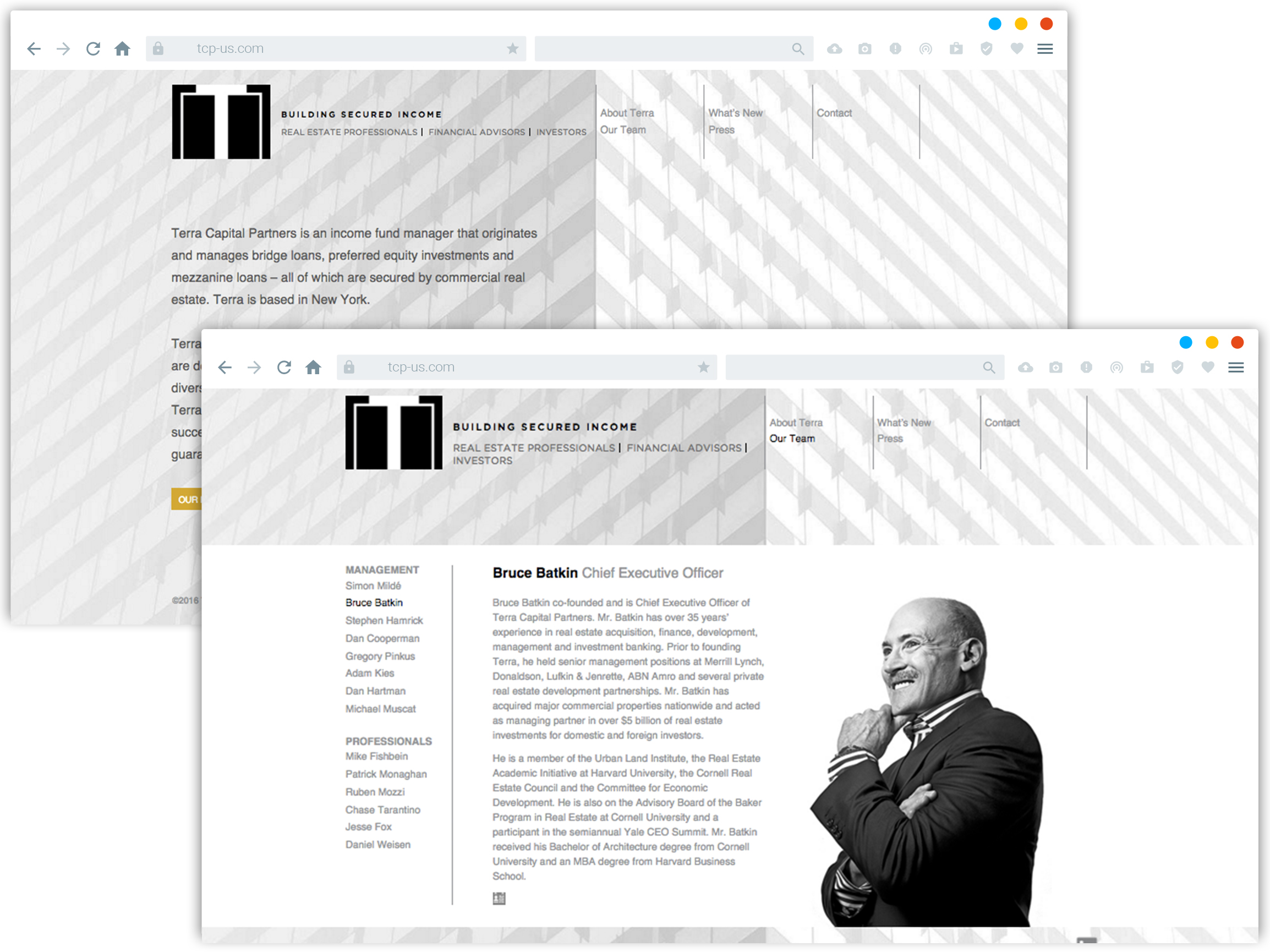 web animation
Sometimes a story is best told in visual terms. A first-time website visitor receives a brief animation that evokes real estate in the abstract, suggesting dimension, stability and control, all reduced to its essence, the Terra logo.