logo
With $25 billion in assets under management and over 100 employees worldwide, the firm's new identity express the diversified capabilities of a growing investment management team.

corporate identity
The firm's new identity is strong and enduring, a more accurate reflection of the solid position they hold as a diversified global investment manager.
Neenah Paperworks Letterhead Competition, Gold Award, March 2007.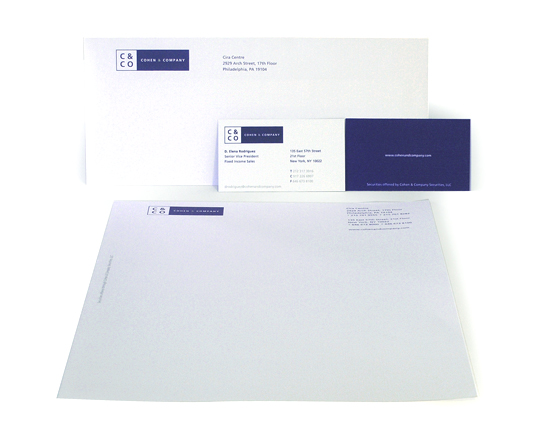 website
Cohen & Company's new identity is extended to the corporate website, which communicates their diversified services and growing dominance in the investment management field.