corporate website
Highly interactive business planning tools help small business owners learn new ways to evaluate financial issues.
break-even analysis
With just a few numbers familiar to any businessperson, profitability may be explored by changing the determining variables.
Show Example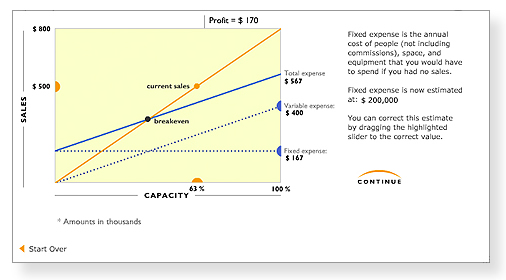 financing options
A businessperson can answer a few questions and then see financing options immediately arranged in order of preference.
Show Example