trading floor coverage
JNK's strategic floor location and coverage, combined with experienced traders that have ready access to trading posts, give clients a favorable edge.
Show Example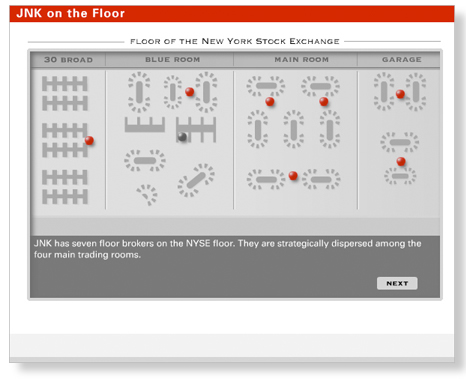 domestic trading model
As direct access traders, JNK can perform faster and better than conventional traders.
Show Example
global trading model
The advantages of JNK's global trading capability are visualized in a demonstration of their superior trading model.
Show Example
global presence
JNK's global presence is a significant advantage in their ability to serve the trading requirements of their clients.
Show Example